#SparkRacingNews
26-07-2020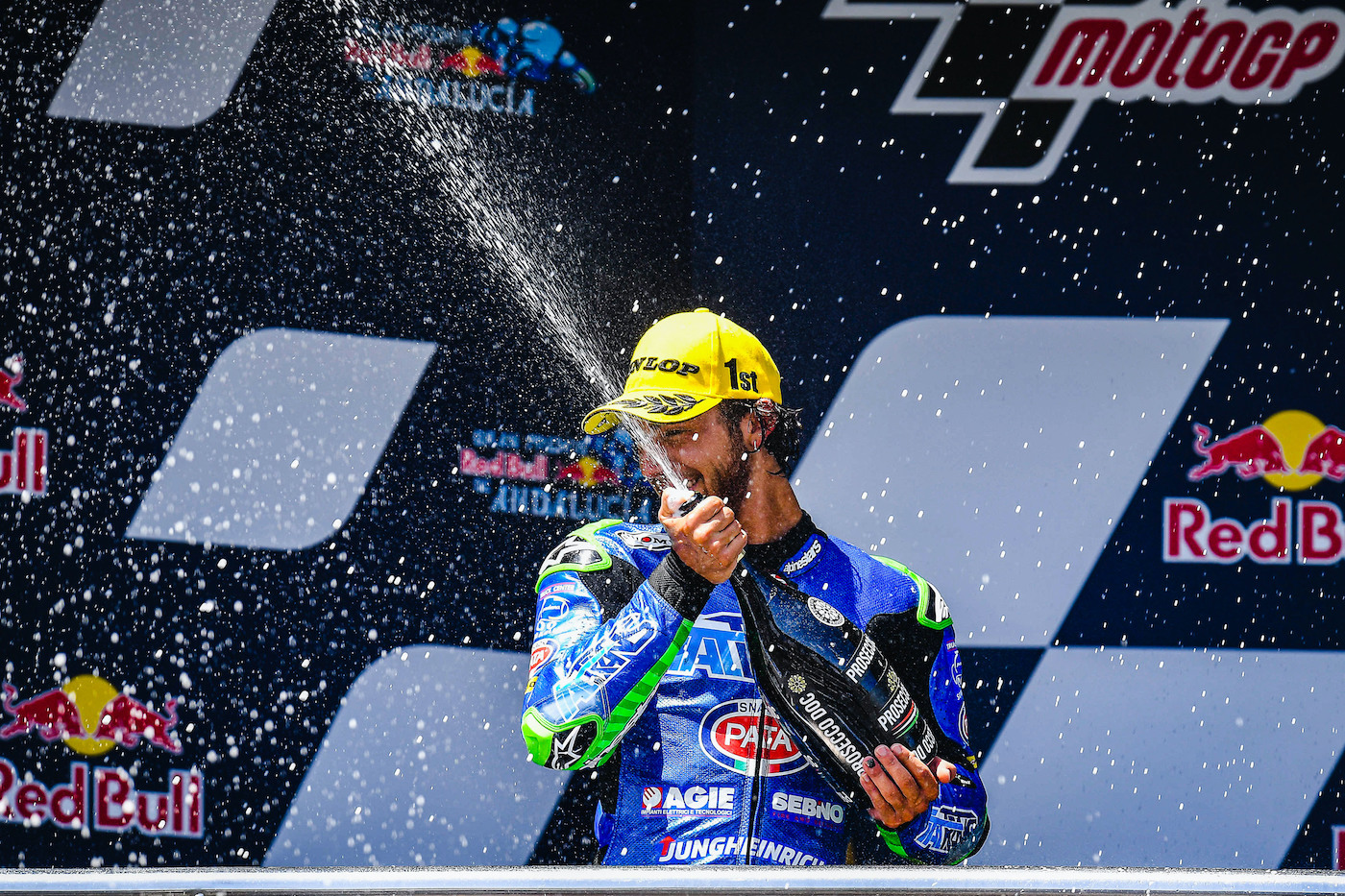 Amazing victory for Enea Bastianini who brings Spark to the top step of the podium
Moto2
For the first time in Moto2 the podium is entirely Italian. 1st position goes to Team Italtrans Racing thanks to a perfect race by Enea Bastianini on the Spanish circuit of Jerez.
After an excellent qualifying, Enea marks the third fastest lap that allows him to start from the front row. After the start, Enea immediately goes to the second position and after a few corners he takes the lead of the race and keeps the first position throughout the race. He also registers the fastest lap of 1'42.077. Thanks to a relentless pace he reaches the checkered flag with almost 3 seconds of advantage on the second position.
Unlucky race for his team-mate Lorenzo Dalla Porta. After improving performance during qualifying, he slips during the fifth lap and concludes his racing weekend.